As a parent, you are always concerned about your child's safety. And one of the best ways to keep your teen athlete healthy and active is to keep them free of injuries. Find out more in the details below.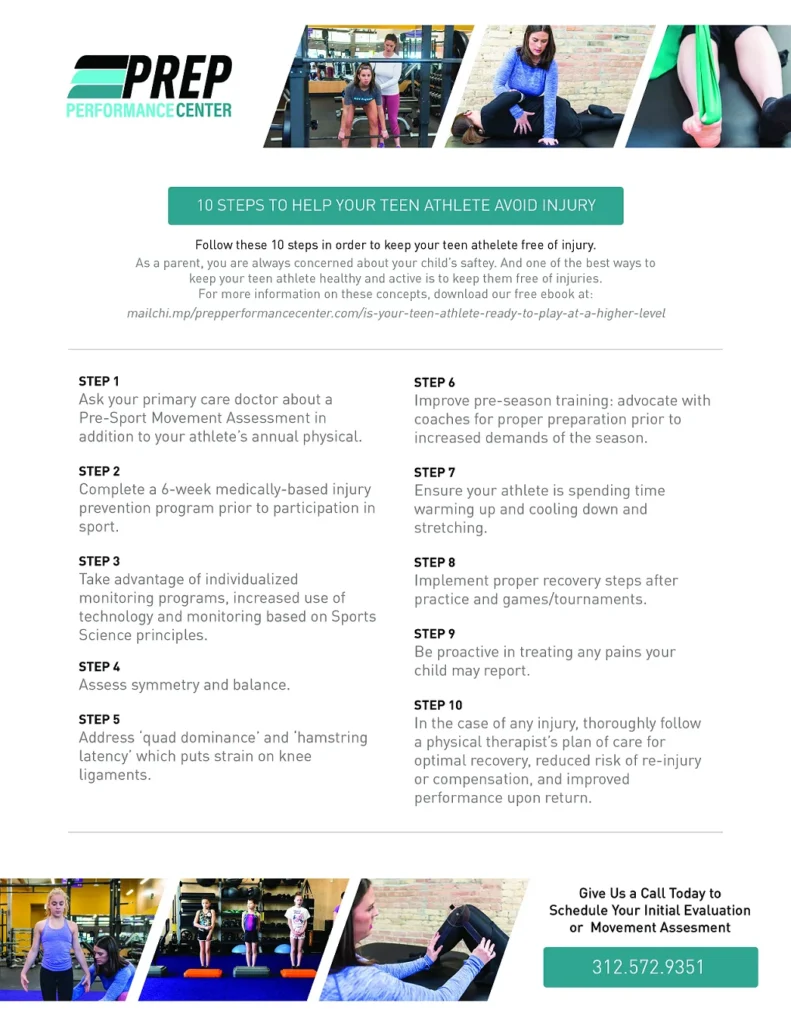 Download Our FREE Youth Injury Prevention Guide
Improve the performance in your young athlete with PREP Performance Academy.