Welcome to our Clinic!
Our team of physical therapists at PREP Performance Center has close to 10 years of experience in the sports medicine physical therapy profession and over 8 years of experience running a successful private practice.
Specializing in treating the adolescent athlete, we not only provide therapy post-injury but seek to implement pre-sport participation movement screens and our 8-week Academy Training programs that have been shown to reduce overuse and non-contact injuries. Some of the statistics below support the need for Physical Therapy Intervention at the youth sports level.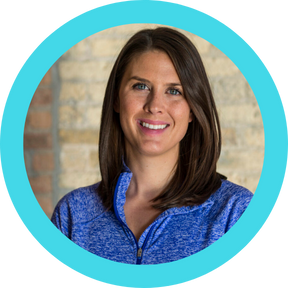 MARY CATHERINE CASEY, PT, DPT
Owner and Founder
Four-Time Division | National Champion Lacrosse Player
Movement Specialist
Dry Needling Specialist
Graston Technique Certified
Concussion Management Specialist
Titleist Performance Institute Certified
Mary Kate graduated with her Doctorate of Physical Therapy from Northwestern Feinberg School of Medicine and currently specializes in sports medicine rehabilitation. She is a former collegiate lacrosse player with four National Championships as a member of the Northwestern Women's Lacrosse team, current Head Lacrosse Coach at DePaul Prep in Chicago, and a member of the Wellness Team for the Women's Professional Lacrosse League (WPLL). In 2019, Northwestern University Physical Therapy Department selected Mary Kate as the Young Alumni of the Year for her innovative contributions to the Physical Therapy Profession.
Mary Kate sustained an ACL injury early in her freshman year of college, which sparked her interest in physical therapy. During a 6-9 months recovery process, Mary Kate followed a strict program that not only focused on strength, speed, agility, and quickness but also included flexibility, balance, mechanical and proprioceptive training during sport-specific activities. This unique training regimen helped her achieve athletic success throughout her collegiate career and into young adulthood. Her holistic approach to injury prevention, sports performance, and mental preparation were born out of this experience. Her experience both as a former collegiate athlete and an experienced physical therapist convinces her that something is missing for those athletes who train extended hours to excel in their sport, yet continuously need to fend off injuries.
This along with her extensive understanding of the increasing prevalence of ACL tears, she developed her own ARSI Movement System which she utilizes during her therapy and sports performance programming. Her methodology pre-and post-injury focuses on the assessment of muscle imbalances, recruitment of specific muscles, stabilization of muscle groups, and integration of proper mechanical loading during sport-specific activities. Mary Kate addresses individuals' weaknesses with a hands-on approach, employing manual therapy techniques, Graston Technique, myofascial release, neuromuscular control, and dynamic flexibility. Currently, PREP is using DorsaVi wearable technology to provide baseline movement assessments to young athletes to assist with injury risk assessment, limb symmetry, and return to play readiness.
Founder of PREP Performance Center, physical therapy, and sports performance facility, Mary Kate emphasizes the importance of creativity, innovation, education, community involvement, injury prevention, and integration with sports performance. Mary Kate's team is providing cutting-edge therapy and sports performance that helps athletes of all ages train like the pros and develop into well-rounded athletes despite early sports specialization.
Mary Kate utilized their skills as a former collegiate and high school athlete to develop the knowledge base and skills necessary to run a unique and growing clinic. Mary Kate has the mindset of an elite athlete and implements similar practices into her business to not only provide quality physical therapy but unmatched education and customer service. Mary Kate has to lead a team of 6 employees through the first 2.5 years of a new business and continues to pursue avenues that will keep physical therapy relevant as health care changes and the need for technology is integrated into healthcare. She is willing to take risks and is always looking for the X-Factor that will keep her and her team ahead of the game.

---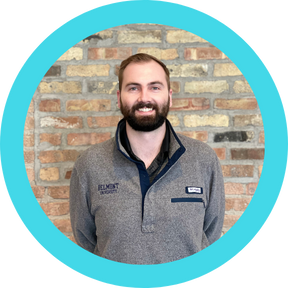 JACK DAVIS, PT, DPT
Division | Golfer
Movement Specialist
Selective Functional Movement Assessment Certified
Titleist Performance Institute Certified
Jack graduated from Belmont University in Nashville, TN with his Doctorate in Physical Therapy. Prior to that, he attended Saint Martin's University in Olympia, WA where he was a member of the varsity men's golf team and graduated with a BS in Biology. Jack has experience treating patients with a wide variety of orthopedic conditions but has a particular interest in sports physical therapy. He is passionate about providing individualized, quality care to help his patients achieve their full potential. In addition to his training in orthopedics, sports medicine, and post-operative care, he is trained in Selective Functional Movement Assessment (SFMA), blood flow restriction training, and is a Titleist Performance Institute (TPI) certified provider. Jack has a particular interest in golf rehabilitation and enjoys working with golfers of all levels to return to a pain-free game and reach their full potential. As a former college golfer, he can relate to the importance of maintaining a healthy body to stay at the top of your game.

---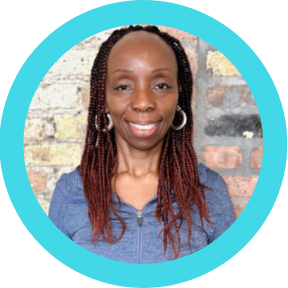 STELA FUSANI SHABA, PTA
Movement Specialist
Certification in Applied Functional Science, The Gray Institute (CAFS)
Functional Soft Tissue Transformation Certification, The Gray Institute (FSTT)
3D MAPS Certification, The Gray Institute
Certified Personal Trainer (NASM)
Blood Flow Restriction Training
Stella graduated from the University of New Mexico with a Bachelor's degree in Exercise Physiology. Stella was a member of the UNM Track and Field team where she competed in the sprint and middle distance events. Stella also played striker for the Lady Lobos women soccer team. After graduating from UNM in Albuquerque, Stella continued with her athletic endeavors and went on to play semi-pro soccer as well as professional women's tackle football for the New Mexico Burn as well as for the Chicago Force in the Women's Professional Football League (WPFL).
Stella worked for 10 years as an exercise physiologist in Albuquerque and also coached girls high school track and field and soccer. Stella received her Associate Physical Therapist Assistant degree from Fox College in Tinley Park, IL in 2011.Stella has experienced working in a variety of physical therapy settings including acute care, skilled nursing, and for the past 12 years has worked in the areas of orthopedics and sports performance. Stella is a certified in Applied Functional Science,3D MAPS and 3D Soft Tissue Transformation all from the Gray Institute. Stella also has experience with various manual techniques that include Instrument Assisted Soft Tissue Mobilization ( Graston), Myofascial Decompression (cupping),Blood Flow Restriction Training, Mulligan Mobilization Techniques, McKenzie Techniques, Functional Manual Reaction (FMR).
Stella believes in treating the whole person in order to get them back to their highest level of function so that they can resume activities that they enjoy or introduce them to new activities.

---