Running Analysis Checklist – Our team of Physical Therapy has always been proactive in giving each patient the best treatment possible. In this regard, we are pleased to share another useful information for you, the running analysis guide from the Prep Performance Center in Chicago. You may use our checklist to analyze your running mechanics. And, remember to watch your video in slow motion to capture as much data as you can.
We also share the Running Analysis video for you to figure out how running efficiency can be increased in order to improve overall performance and reduce your risk of injury. Anyways, don't fail to download our Running Mechanics Guide for more information regarding these concepts. Check further details and click the button below. Hope this helps!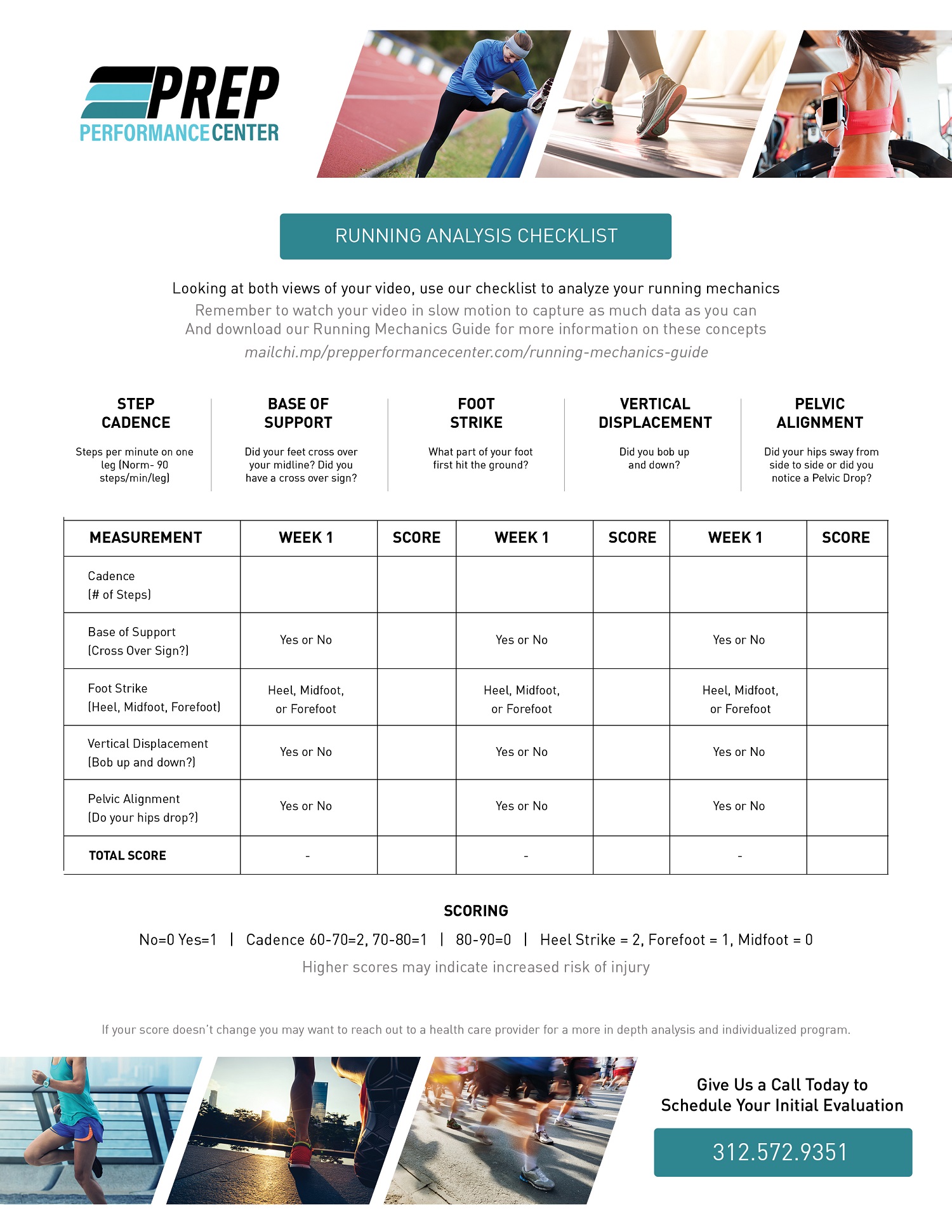 Use this guide to help track your progress and improve your running mechanics.
Download Our FREE Running Analysis Checklist Today
If your score doesn't change, call today or schedule your individual phone consultation with a Doctor of Physical Therapy. You may also book for an appointment today.