Dr. Mary Kate Casey, PT, DPT
Owner & Founder
Movement Specialist
CAFS­ Certified Applied Functional Science
Graston Technique Certified
Concussion Management Specialist
Four Time National Champion Lacrosse Player at Northwestern University
Owner & Founder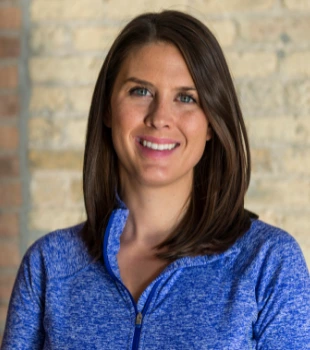 Dr. Mary Kate's Qualifications
Four Time National Champion Lacrosse Player at Northwestern University
Mary Kate is a former collegiate lacrosse player with four National Championships as a member of the Northwestern Women's Lacrosse team. She graduated with her Doctorate of Physical Therapy Degree from Northwestern Feinberg School of Medicine and currently specializes in sports medicine rehabilitation. After sustaining an ACL injury her freshman year of college, her interest in physical therapy began. Now, with three years of experience in the physical therapy profession, Mary Kate saw an opportunity to bridge the gap between sports performance and injury prevention. As a former collegiate athlete and experienced physical therapist, Mary Kate felt something was missing for those athletes who train extended hours to excel in their sport, yet continuously need to fend off injuries.
Her methodology pre and post injury focus on the assessment of muscle imbalances, recruitment of specific muscles, stabilization of muscle groups and integration of proper mechanical loading during sport specific activities. Mary Kate addresses individual's weakness with a hand on approach with manual therapy techniques, Graston Technique, myofascial release, neuromuscular control and dynamic flexibility. She believes everybody should have a thorough movement analysis annually to reduce injury and improve efficient during daily and recreation activities.
After a six-month recovery, Mary Kate was prepared to return to the field and play again. To sustain the demands of training 3 hours a day/6 days a week, Mary Kate had to follow a strict program that not only focused on strength, speed, agility, and quickness but also included flexibility, balance, mechanical and proprioceptive training during sport specific activities. This is where her holistic approach to injury prevention, sports performance, and mental preparation came to fruition. This unique combination of training helped her become a successful athlete throughout her collegiate career and into young adulthood. She now treats the general orthopedic population as well as sports-related injuries of all ages.