Home Office Set Up. Good morning everyone! Happy Tuesday… I hope you are ready and prepared to start working from home for the next few weeks. As a physical therapist and business owner, I am often caught in the middle of my workday going against all of the advice I give my patients. We all should practice what we preach, but when you have a few hours to work from home, who wouldn't want to do it on the couch?
During this uncertainty, we want to help you make the most of your time and have a few tips as you start working from home … your body will thank me later. Not only should you make these changes now, but think about them when you return to the office. While you are still working a full workday, you should have an extra 15 min per day to dedicate to yourself and your health. Think about how you no longer have that long commute on the train or the sluggish drive-in on the highway. Try a few of our stretches and exercises (with home office set-up) and we will have you ready for your Spring activities without skipping a beat!
Also sharing herewith an article from healthline.com as they are giving us insights about 30 exercises that we should try.
***We are going to use household items that most people have at home and we hope you will think about making these changes as you work from home and once you get back in the office.
Set a schedule and try to stick to it
While this would be a great time to catch up on some Zzzs, it is also important that you stick to a schedule and keep yourself motivated. With so much uncertainty, we all need to do our part to complete everyday work tasks and show our employers that this work from home situation that we all hope for is possible. Sticking to a schedule will also help us stay on task and mentally prepared to get back into the office.
Give yourself the breaks you deserve (At home or in the office)
Your employers may be shaking their heads at this, but as a Doctor of Physical Therapy and business owner, I believe it is very important to give yourself breaks throughout the day to reset your body and mind. Exercise has been shown to increase employee productivity! Throughout your workday at home, grab a cup of coffee, check-in on a friend, or check out some of our 15 min workouts to give yourself the break your mind and body deserve.
Get a workout in a home office set-up
Research shows that if you exercise before, after or during your workday, employees often show increased productivity and job satisfaction. It might seem like a dream come true to be able to work from home, but without having outlets like the gym, a kickball league, or a child's little league game, we could go stir crazy. Try our at-home workouts to give yourself the best chance of making it through the next few weeks. If anything, do it for the people around you: your roommate, boyfriend, wife, or children. They will thank you later! Purchase our 4-week At Home Prevention & Performance Plan and gain access to our Custom Online App.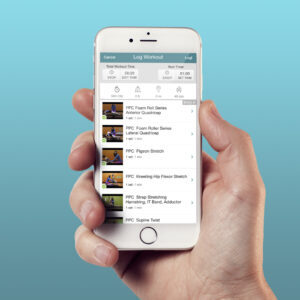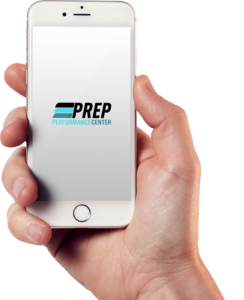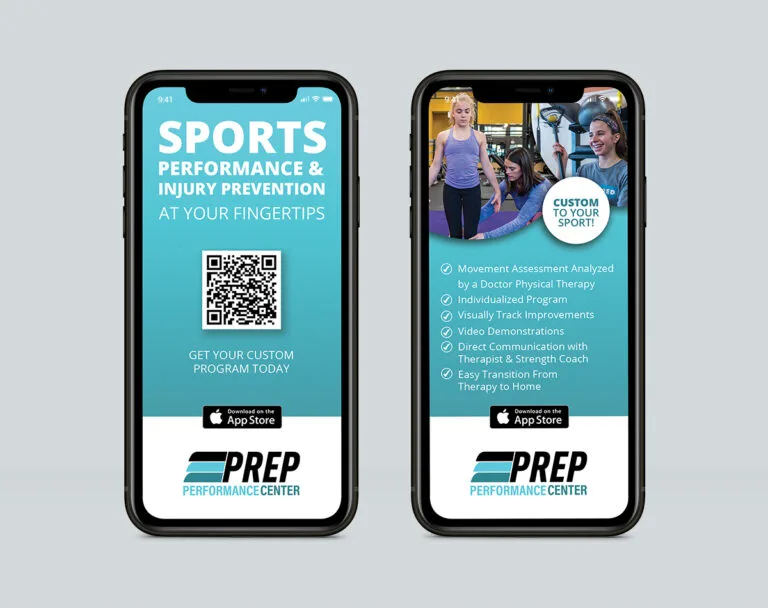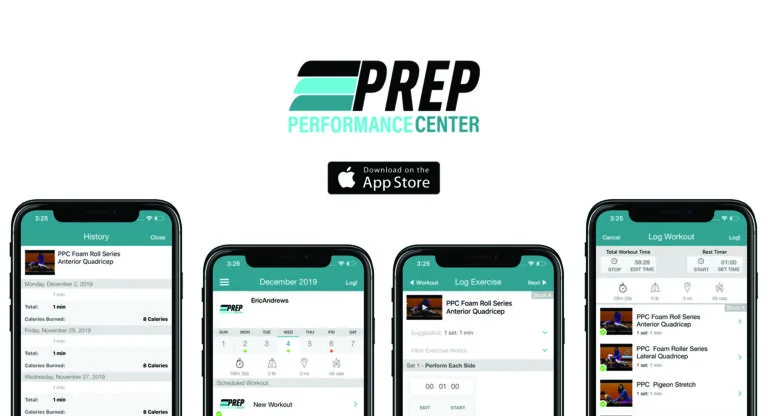 Work early and start your home-cooked meal early
This is the time to take care of yourself and eat properly. Think twice before reaching for that frozen pizza. Despite what everyone may think, the grocery stores are still open and while they may have limited availability, there are opportunities to buy fresh ingredients to make delicious home-cooked meals. As your exercise regimen is most likely curbed at this time, try to make the right choice in food selection. Think about making 2-3 more servings than usual and save for your lunch the following day.
Give yourself some stretch time
The third time's a charm … we have said it before: give yourself some time to stretch during your workday. Tight muscles lead to muscle inhibition and overtime that can lead to general wear and tear on your body and poor posture. These stationary positions often lead to neck and back pain in the working professional and can often be prevented by 10-15 min per day of stretching. We like to think of this as UNDO to what you DO. If you are sitting in a chair with your head and shoulders forward, you need to UNDO that posture by stretching out the front of your body and giving your body a reset!
Don't sit on the couch during your workday
Third time's a charm … AGAIN. DON'T SIT ON THE COUCH. Enough Said.
I know you have been sitting at a desk every day for the last +3 years … and your desk set up works. That doesn't mean it is correct. Most people have a desk chair and a computer in their home. But do you sit in that chair correctly? Is your keyboard at the right height? Is your neck in a good resting position? Again, as a business owner, I often find myself (as does my husband) with my neck crooked down at my phone and my laptop in my lap while sitting on the couch. For the next 3 weeks, try to stay away from working on your couch or your bed. This will only land you in my office, and while I love helping people, I enjoy educating people to prevent injury and implement the right things from the start. So check out our video to help you set up the correct at home desk.
Proper At Home (Office) Desk Set Up
Try a
few of these tips
to keep you from back or neck pain while you work from home (office set-up):
– Put the laptop on a hard surface
– Tilt the screen back so it is angled up towards your face
– Push your buttocks to the back of the chair
– Feet flat and on the ground
– Sit on your "sit" bones
– Maintain the natural curve of your spine
– Shoulder blades gently back and relaxed
– Chin gently tucked and looking down at approx 10-15 degrees of neck flexion at your laptop
– Use a lumbar roll to maintain neutral spine alignment
– Be safe and don't forget to #PREPare!
Dr. Mary Kate Casey, PT, DPT